Ontario KVAR Distributor Gaining Ground With Government Rebates

Distributor Spotlight: Action Fuel & Emission Reduction (AFER, Inc.)
KVAR headquarters recently caught up with distributor Afer, Inc. and Gordon Kaitting, President and CEO of AFER, Inc., Ontario's busiest KVAR Distributor, to learn more about his company, AFER Inc. Gordon took a few moments to share some info about his company and its relationship with KVAR Energy Savings, Inc.
Where did the concept for Afer Inc. come from? Realizing the need to reduce carbon monoxide, often abbreviated as CO, which is a gas produced by burning fossil fuel making it a silent killer due to having odorless and colorless properties. It is extremely difficult to detect until the body has inhaled a detrimental amount of the gas, and if inhaled in high concentrations, it can be fatal. Carbon monoxide causes tissue damage by blocking the body's ability to absorb enough oxygen. In fact, poisoning from this gas is one of the leading causes of unintentional death from poison. In 2007 Gordon Thomas Kaitting of Oakville Ontario, Canada and as the inventor achieved a Patent Pending on the Magnetic Hydrocarbon Treatment Device to be applied to all fossil burning devices hoping to ensure safety in the home and business place.  It wasn't unit shortly after then when he discovered the fuel saving as an extra benefit.
What services and products does Afer Inc. offer? The AFER Fuel Saver and KVAR Hydro Saver are the leading products for Action Fuel & Emission Reduction Inc. or better known as AFER Inc. along with the Water Current Generator, Wind HOG Vertical Axis Motor and soon to come is our new Solar Panels. We install and service all of our products along with full guarantee's so please have a look at our web site www.aferinc.com and contact us if you have any questions. All products are proudly manufactured in Canada and the United States of America!
When did you start doing business under the company name? Please elaborate if you were already conducting business, when did energy efficiency become a focus? Years before submitting the Provisional Application Patent for reducing Carbon Monoxide in 2007 I was involved with several projects for reducing emissions. During the early 2000′s I worked with many inventors, Scientists and very creative individuals all with the same vision of seeing a cleaner and more efficient future very much as I believe KVAR also does.
Where is your business located, and what surrounding market do you service? Manufacturing of the AFER Fuel Saver along with KVAR and all other warehousing and service's is located in Oakville Ontario Canada. Today's accessibility to markets globally is no more difficult than sharing time with your neighbor and for this we are fortunate to live in such a time to be able to assist others with new technology in order to better all of our lives.
How are you marketing the products and services that you offer? AFER works with distributors and agents along with retailers such as Home Hardware in Canada which has over 1,000 stores across Canada and specific market applications.
When did you become a KVAR distributor? A few years ago when introduced to KVAR we had no second thoughts, the marriage of KVAR and AFER was natural. We both have the same motivation of helping our environment along with lowering overhead cost for all types of business. Our largest task is getting the word out to all types of business and applying KVAR & AFER to the proper applications to ensure the maximum benefits.
Any KVAR specific marketing tactics? AFER has been working very hard on having the Ontario Government support AFER and KVAR with the Save On Energy program of refunding KVAR customers up to 50% of the KVAR System, labor and material cost. To date commercial customers are now receiving refunds of which acknowledgement is made as to the importance of KVAR reducing KW along with ensuring longer life to existing motors therefore helping the bottom line. Our challenge is to have every Province in Canada acknowledge what Ontario is doing and follow the same path.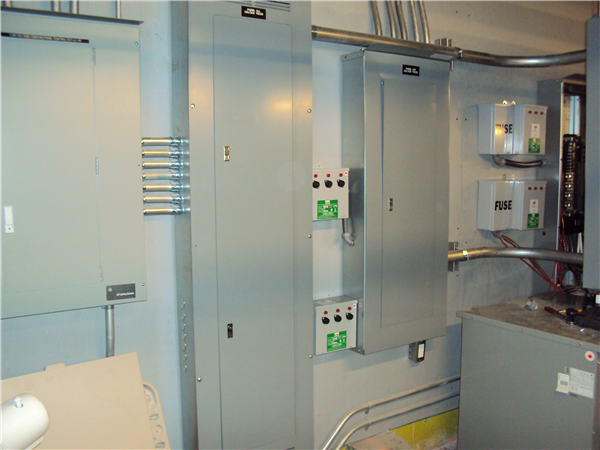 Accomplishments you would like to share? Since the start of introducing KVAR to now our most fulfilled accomplishment is having governmental recognition and receive orders for homes and business without performing tests. Looking at one of our installs at a local pub called Champs (image above) which has many different requirements including 20 bowling lanes realized a savings of over 20% each month for the first 2 months which will realize an ROI around 8 months.
Any upcoming projects where you are applying KVAR? Our local school board of 180 Schools are looking at testing KVAR along with Club Link golf which was installed on August 19,2014 and after a full month of hydro usage, will be going forward with another 45 locations in Canada and then into the USA. We are also having success with restaurants with KVAR and AFER fuel savers reducing fixed costs to enable money to be spent in other areas to enhance the business.
Here are just a few of AFER Inc.'s clients: